Hello beautiful people :)
Just a few hours ago I was able to watch The Great Gatsby with my three best friends.
Reading this book in Grade 11 English was phenomenal.
I find myself enjoying majority of the books that we read in high school.
Although, I never really admitted it at the time, I really did enjoy The Great Gatsby.
When the previews of the film started showing, I wasn't that thrilled.
99% of the time when a book is turned into a film, I am disappointed.
I don't enjoy watching a film after reading the book because the book will always be better.
I just love all the description that is provided in the books and left out in most films.
Now I'm not saying that I don't enjoy the movies, all I am saying is that the books appeal more to me.
But once it hit the theatres and people that I knew started to watch it, it got me more excited.
My friends have been saying great things about the film.
I am easily persuaded, so hearing such great reviews encouraged me to go out and watch it.
On my way to the theatre I was extremely excited and walking out of the theatre I'm a little confused...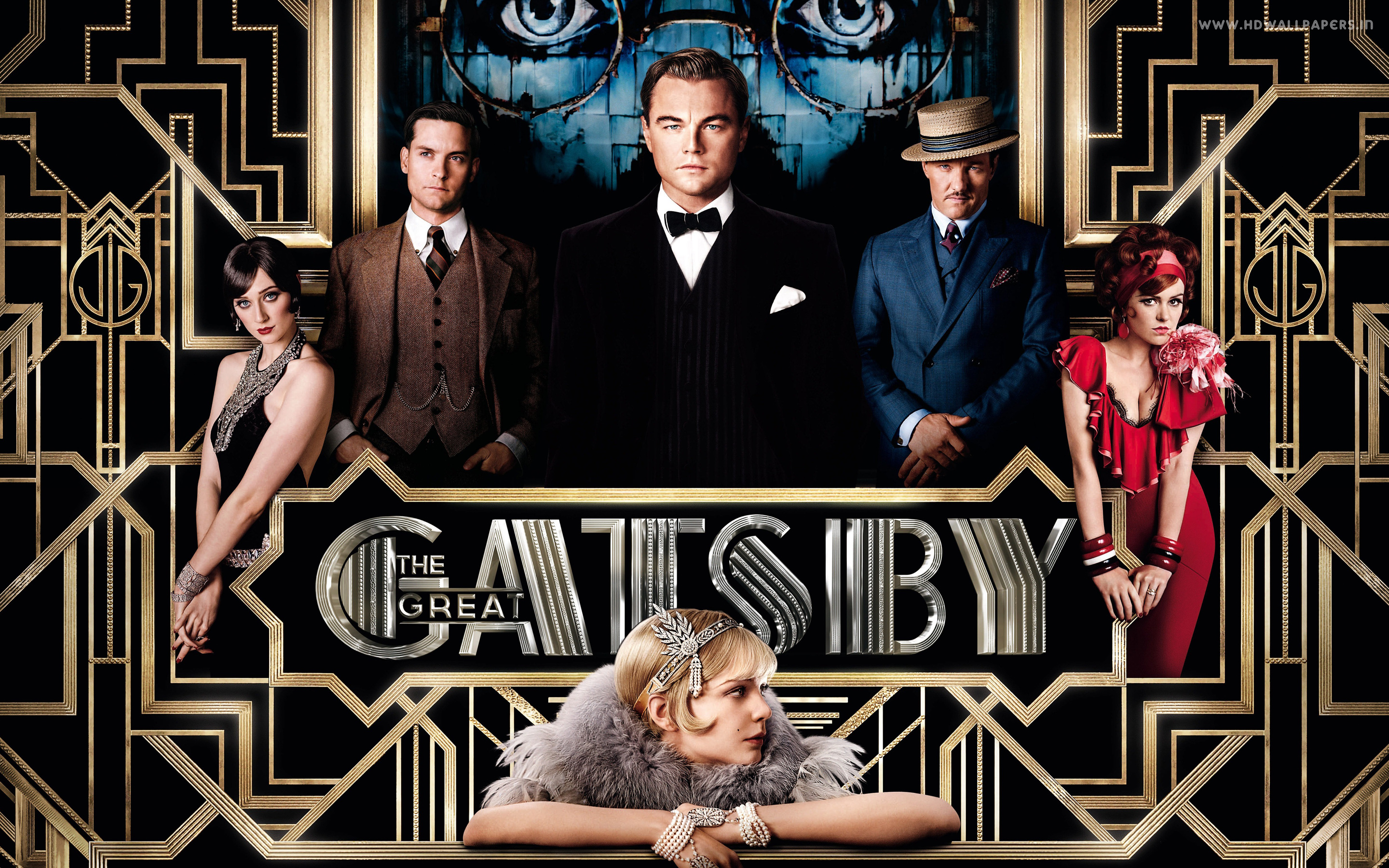 I am so torn after watching this movie.
I really enjoyed it, but there are moments that really irritated me.
The top two things that I instantly fell in love with are the soundtrack for the film and the attention to detail.
The music isn't what I expected to be, so I was pleasantly surprised.
Each song suited the scene and it really helped create the feel of what was going on at the time.
I'm definitely going to add those songs to my Ipod :)
From the outfits to the vocabulary and to the set, the 20's theme was definitely emphasized.
During the entire film, I felt like I was liking within their time period, which I love.
I really like when films pay attention to the detail because it pays off.
Gatsby's mansion fit the 20's feel from head to toe.
The amount of work that must have gone into that blows my mind.
The chandeliers really caught my attention, they were so beautiful especially when they light up.
The outfits were well put together.
Every single piece of clothing and accessories looked great.
Everything Daisy wore, I wish I could own.
The amount of crystals on her accessories made her look beautiful.
I love the headband that she wore when she attended Gatsby's party and the beautiful diamond ring on her finger.
Look at this beautiful design.
I want a ring like this one!
There are only two things that I have to say I wasn't too fond of.
I have never been a fan of Tobey Maguire.
I didn't like him in the Spiderman films, and I didn't like him in this one.
The fact that he narrated the film irritated me because I don't like his voice.
I don't find his voice enjoyable to listen to and that can really effect whether or not I like a film.
If someone else played Nick Carraway I would have enjoyed this twenty times more.
I also found that throughout the film the setting seemed very fake.
During certain scenes it looked very edited.
I don't like when I'm able to tell when there has been a lot of editing and altering done.
It takes away from the scene and I can't appreciate it as much.
But overall I love everything else.
I loved Daisy and each role minus Nick's was cast perfectly.
Everything was magnificent and I definitely recommend this film.
I give it a 4 star rating :)
woo
Leave a comment below if you enjoyed this film :)
I hope you are all having a fabulous long weekend if you have one!
Hugs and Butterfly Kisses
xx